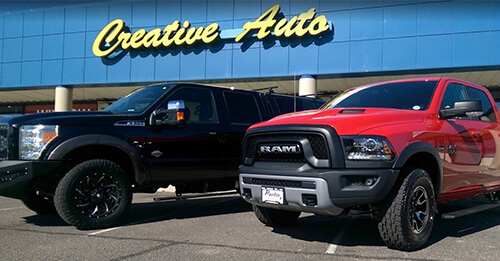 Want to increase your vehicle's privacy? Protect the interior from sun damage? Lower the chance of break-in or theft? Window tinting is the answer.
The benefits of vehicle window tinting in Pueblo, CO far outweigh the cost of installing it, making it one of the best accessory investments you can make. And, when you choose Creative Auto Designs, you can rest assured our work will hold up over time, for an investment that really pays off.
Johnson's Window Film
We use Johnson's Window Film for all tint installations. This brand is a proven industry leader and every application comes backed by a lifetime manufacturer's warranty. Your film won't bubble, chip, peel or curl. If there's a problem for any reason, you're covered!
Johnson's Window Film has several distinct lines of auto tint, giving you various options depending on your needs. We're knowledgeable installers for all of them and can explain the differences to you to ensure you make the right choice.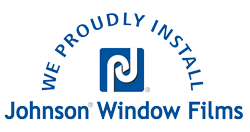 InsulatIR (infrared rejection)
Ray Guard (non-reflective)
Renegade (color-stable)
Marathon (high-performance)
The Installation Process

Our in-house tint installer has been specializing in window tinting in Pueblo, CO for over 25 years. Thanks to this strong background, we're able to tackle any tinting project on any vehicle with unmatched precision. Just tell us what windows you need tinted, to what degree, and we'll get to work.

Most tinting projects take between 30 minutes and four hours, depending on the scope of work. Smaller projects include windshield or back window tinting; larger jobs involve total vehicle tinting. We'll provide you with a timeframe upfront, before work begins.
Need Window Tint?
Of all the car accessories in Pueblo, CO to benefit your vehicle, window tinting is one of the best investments you can make.
Contact Creative Auto Designs today at 719-542-0500 to learn more about our capabilities or to schedule a tinting appointment. Our tinting services are available Monday through Friday by appointment.