Paint Protection Film in Pueblo, CO
The innovative solution for safeguarding your automotive investment. Learn how this cutting-edge technology can preserve your vehicle's appearance and protect it from scratches, rock chips, and other damaging elements. Don't compromise on the longevity and resale value of your beloved automobile or its car accessories. Explore the world of paint protection film and discover the ultimate defense for your vehicle's paintwork.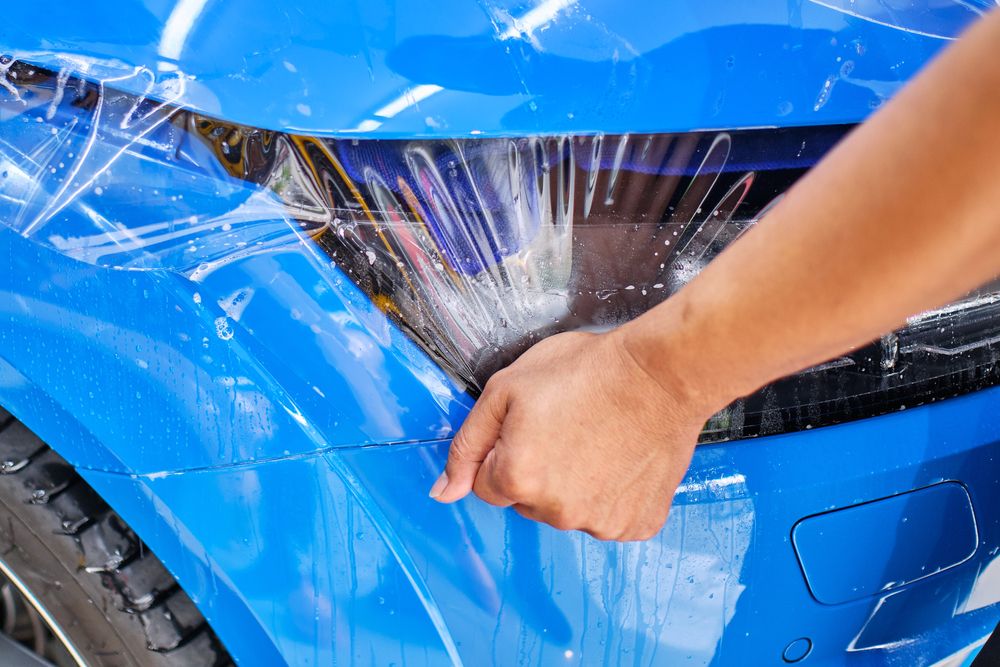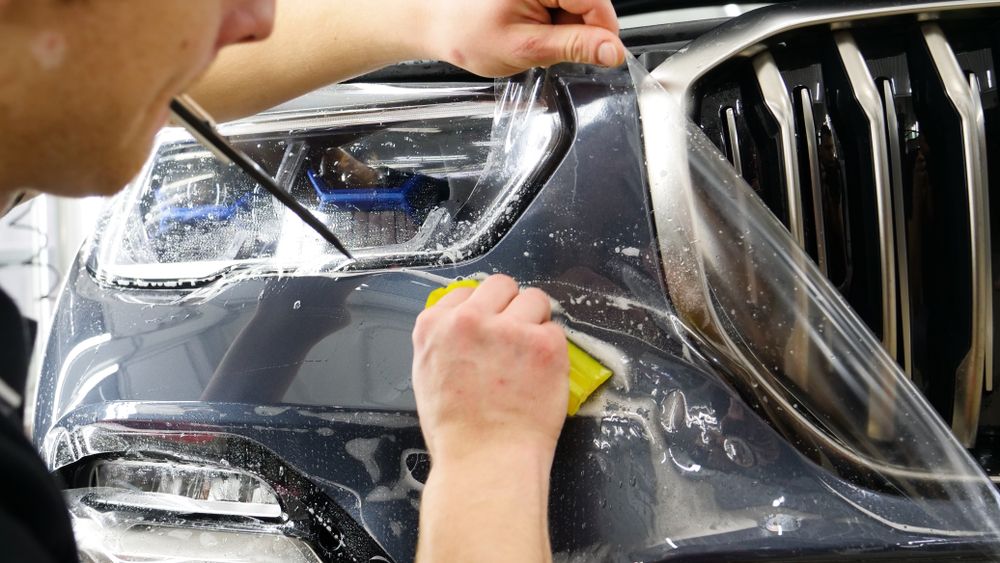 What is PPF Film?
Paint protection film, also known as clear bra or PPF, is a transparent thermoplastic urethane film that is precisely applied to the exterior surfaces of vehicles. Like window tint, it acts as a physical barrier, shielding your car's paint from rock chips, scratches, and other hazards. The film is custom-cut to fit the contours of your vehicle, providing seamless protection without compromising its aesthetic appeal.
Key Benefits of Paint Protection Film:
Protection against Road Hazards:

Shield your vehicle from rocks, stones, gravel, and other debris that can cause unsightly paint chips and scratches.

Preserve the factory-fresh appearance of your car, reducing the need for expensive touch-ups and repairs.
UV and Chemical Resistance:
Paint protection film offers excellent resistance against harmful UV rays, preventing paint fading and discoloration.

It acts as a barrier against chemicals such as bird droppings, insect residue, and tree sap, minimizing damage and preserving your vehicle's finish.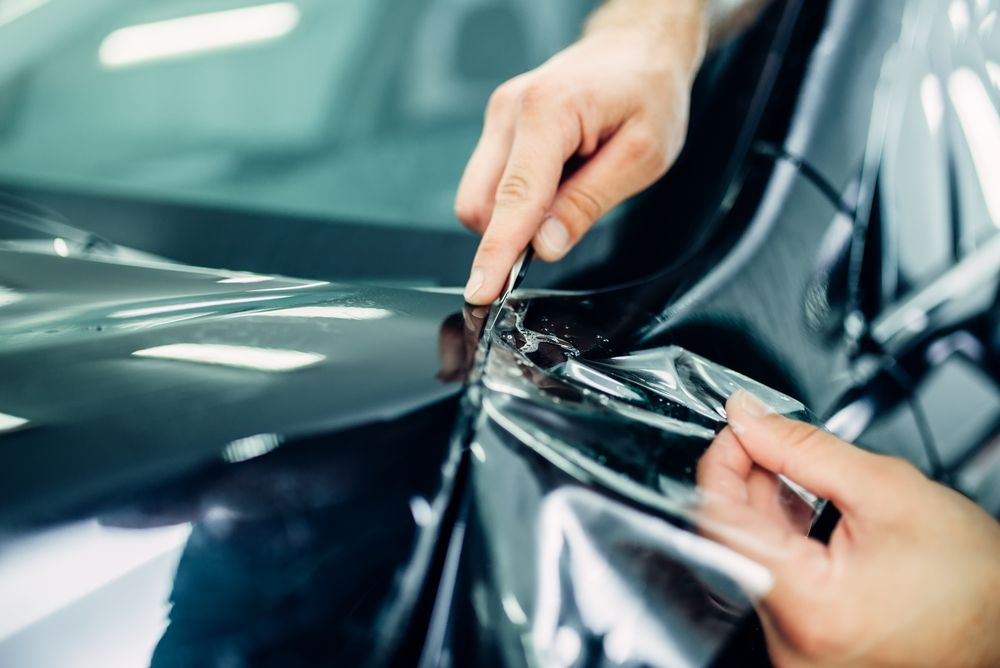 Self-Healing Technology:
Our advanced paint protection films feature self-healing properties, where minor scratches and swirl marks automatically disappear over time with exposure to heat, keeping your car looking pristine.
---
The Professional Installation Process:
To ensure the optimal performance of paint protection film, it's crucial to have it professionally installed by experienced technicians. Our team of experts follows meticulous installation procedures, ensuring a seamless fit and maximizing protection. We use cutting-edge techniques and precision equipment to deliver a flawless result that enhances the visual appeal of your vehicle.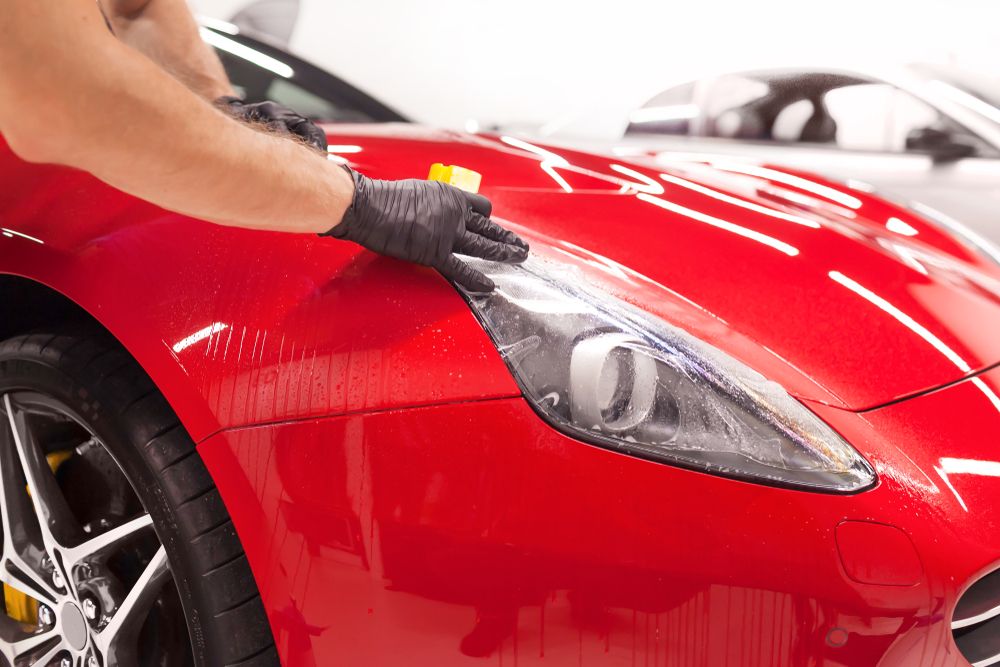 ---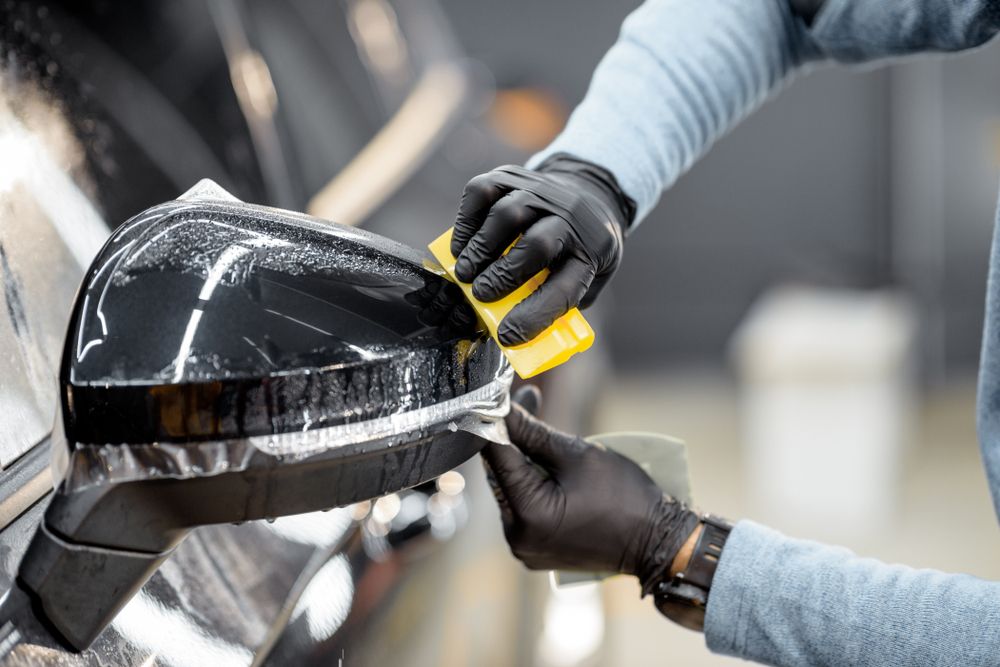 Why Choose Our Paint Protection Film?
We offer premium-grade paint protection films from a reputable manufacturer, renowned for their durability and reliability. Our film is precisely tailored to fit your vehicle's make and model, guaranteeing a perfect fit and complete coverage. Our experienced technicians have a wealth of knowledge in paint protection film installation, ensuring a superior outcome every time. We prioritize your satisfaction and aim to exceed your expectations with our quality products and exceptional service. Don't leave your vehicle's paintwork vulnerable to damage. Take the first step in protecting your investment and contact us today. Request a consultation and stop in to browse our selection of high-quality paint protection films. Invest in the longevity and beauty of your automotive vehicle with paint protection film.